Hotel Info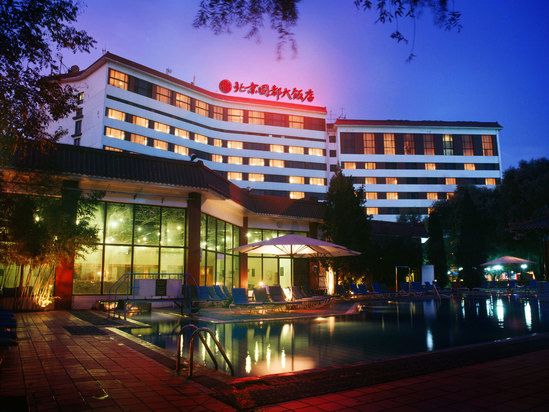 CITIC Hotel Beijing Airport (formerly Sino-Swiss Hotel)
is located on the Xiaotianzhu Road of the Capital Airport, near the Capital Airport and the New China International Exhibition Center. The hotel provides shuttle buses to the airport and the city, and also provides shuttle services during the exhibition (please consult the merchant for details). Zh
Surrounded by greenery and elegant surroundings, the hotel has more than 400 guest rooms and has multiple restaurants and bars for you to choose from. Swiss Western Restaurant has indoor restaurants and outdoor gardens. Not only can you enjoy rich international cuisine, but also various special barbecues.
Hagi Hotel also has the famous Weicai Japanese restaurant and authentic Yurt restaurant. In addition, the lobby cafe and bar cater to your various needs in terms of dining and entertainment.
Conference center and banquet hall are the two main event venues of the hotel. They both have direct access to the outdoor garden or swimming pool, and can hold various meetings. The hotel has a unique continental style and a beautiful green environment, and is an urban oasis in Beijing.
The Wave Club in the hotel has not only award-winning indoor and outdoor pools, but also hot springs, gyms, tennis courts, squash courts, beach volleyball and billiards. In addition, the hotel also offers ski booking services in winter.